LTU6000 Trimmer Mount Advanced Leak Detector
For "Uniloy" Trimmers.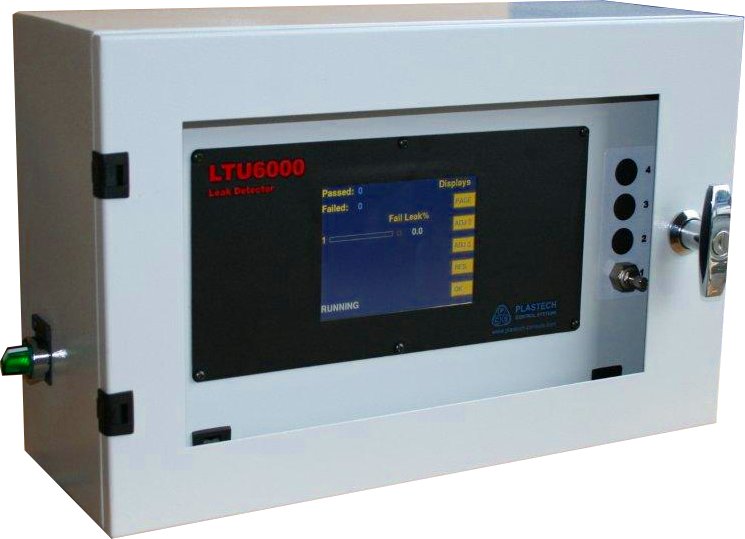 LTU6000 Control Cabinet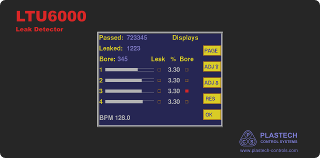 Touchscreen Control panel
Now Available
The LTU6000 is the latest leak detector for "Uniloy" (flat-bed) trimmers. It is based on the same advanced electronics used in the LTU5000, but is designed specifically to connect to the trimmer control system. It replaces our LT2 range, and is compatible with it.
The LTU6000 is available as a complete system, and also as an upgrade to the older LT2.
High speed 24 bit Analog to Digital converter provides ultimate pressure sensing accuracy and resolution
Easy firmware updates to add new features, requires only a standard USB cable
Plug-in pressure transducers, allows easy upgrade or replacement
Color touchscreen controller
CANbus for factory networking and operation of remote equipment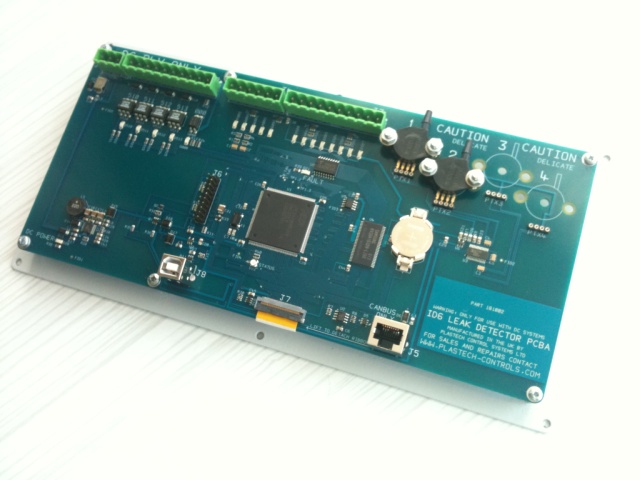 ID6 Main Circuit Board
Optional AC machine Interface - allows operation with older "AC" trimmers (110V control systems).
Plug-in module converts standard "DC" to an "AC" system
Solid state relays ensure no moving parts during operation, improving reliability.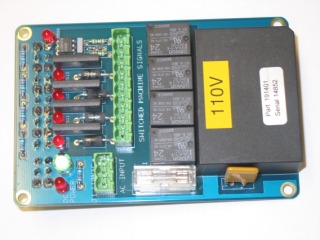 AC Machine Interface Module